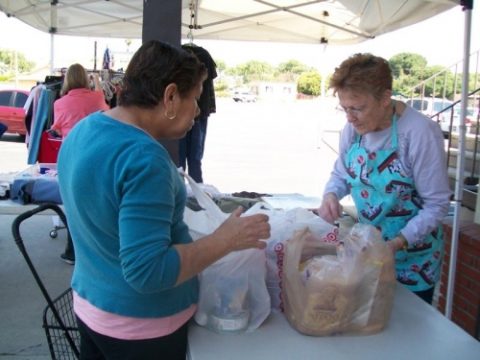 Hours: Every Tuesday from 9:30am to 1:00pm
The list of clients served by our Community Services' ministry on Tuesdays continues to grow and our food pantry needs to be replenished constantly. In addition to cash donations, we would appreciate donations of bottled water and nonperishable food items (no expired food, please) at any time. We also need clean used clothing and shoes, blankets, sleeping bags and toys. We also accept donations of microwaves, small kitchen appliances, and kitchenware. Donations can be brought to the church's Fellowship Center on Tuesday, Sabbath or at any time the church office is open.
For further information, contact Lea Southard, community services leader, by clicking HERE.